It isn't just the fact that Donald Trump wished Happy Diwali to Sikhs, Jains and Buddhists but ignored the Hindus in his Diwali greetings. Nor just the fact that the Supreme Court of India severely stifled fire crackers for Diwali 2018 celebrations.
I think Nina was missing in action for just revving up for Bhai Dhooj festival a bit and decided to try bullying Nana into being her Bhai as well for more gifts!
If you don't know what Bhai Dhooj is, read on this trusty wikipedia article for more.
Here is what Nina has to say about this today: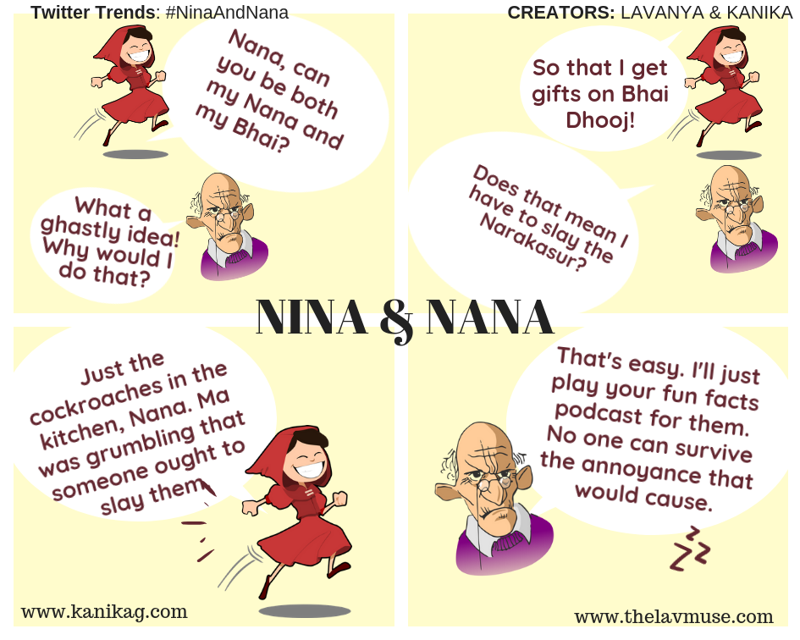 You can read Kanika's take here.