All of us love penguins, don't we? There is just that little something in their waddling walks and powerful beaks that attract a nature viewer. I was first introduced to the penguin habits in (you guessed it) a book. Enid Blyton talks about two adorable fictional puffins called Huffin and Puffin in The sea of adventure who are attached to the adventuring children who visit their island. The book calls them sea parrots though they say little other than Arrrrr.
In the real world, a penguin in Japan made the news of the day (actually many days) when it turned out that it went shopping for its own fish to the market. Lala, the penguin was found captured in a fisherman's net during deep sea fishing and the fisherman decided to keep Lala around, charmed by his (no doubt) soulful stares! The fisherman in fact, remodeled a refridgerator as Lala's new home in approximation of the ice cold lands of his habitat. Watch this adorable video of Lala, the penguin before going on to read what Nina and Nana have to say today.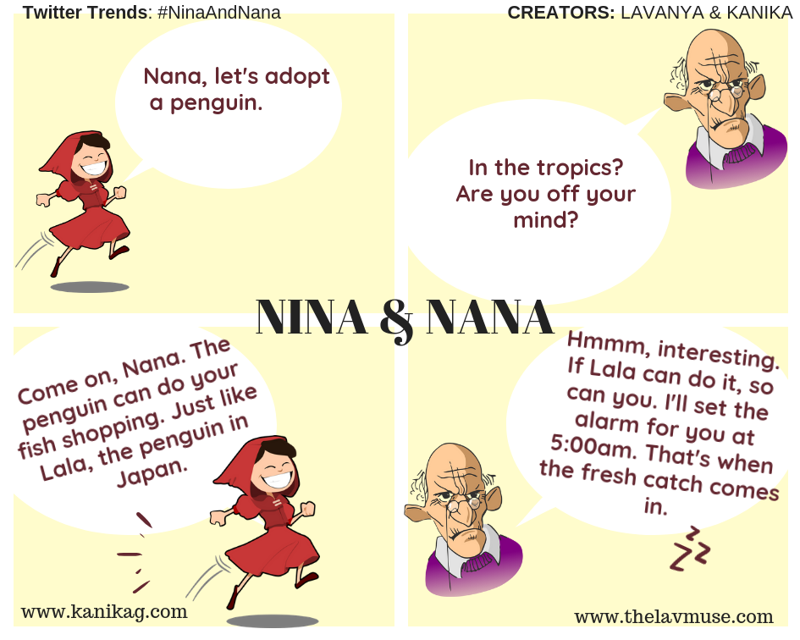 You can read Kanika's take here.