Yoga has been receiving a great deal of spotlight lately because of PM Modi's persistent propagation. He is right, of course!
Many of us know about meditation and pranayama that brings peace to our mind but did you know that yoga also has great poses for physical exercise? Hatha yoga teaches how you can keep your body fit and healthy.
This approach to yoga can be aptly summed by this line below:
"Remember, it is more important for a smile to spread over your chin that it is to get your chin closer to your shin."
PM Modi was of course, instrumental in getting the world to recognise International Yoga day. Check out the below link to an awesome video showing a cartoon version of PM Modi's yoga series.
Nina & Nana of course cannot stop themselves from commenting on the whole yoga thing!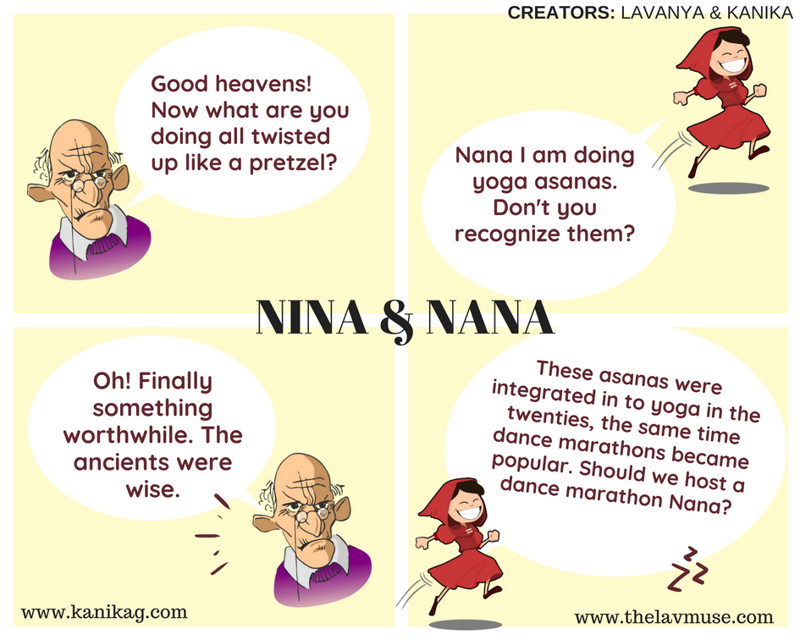 You can read Kanika's take here.
I am taking my Alexa rank to the next level with Blogchatter!